TouchTunes - Breakout Band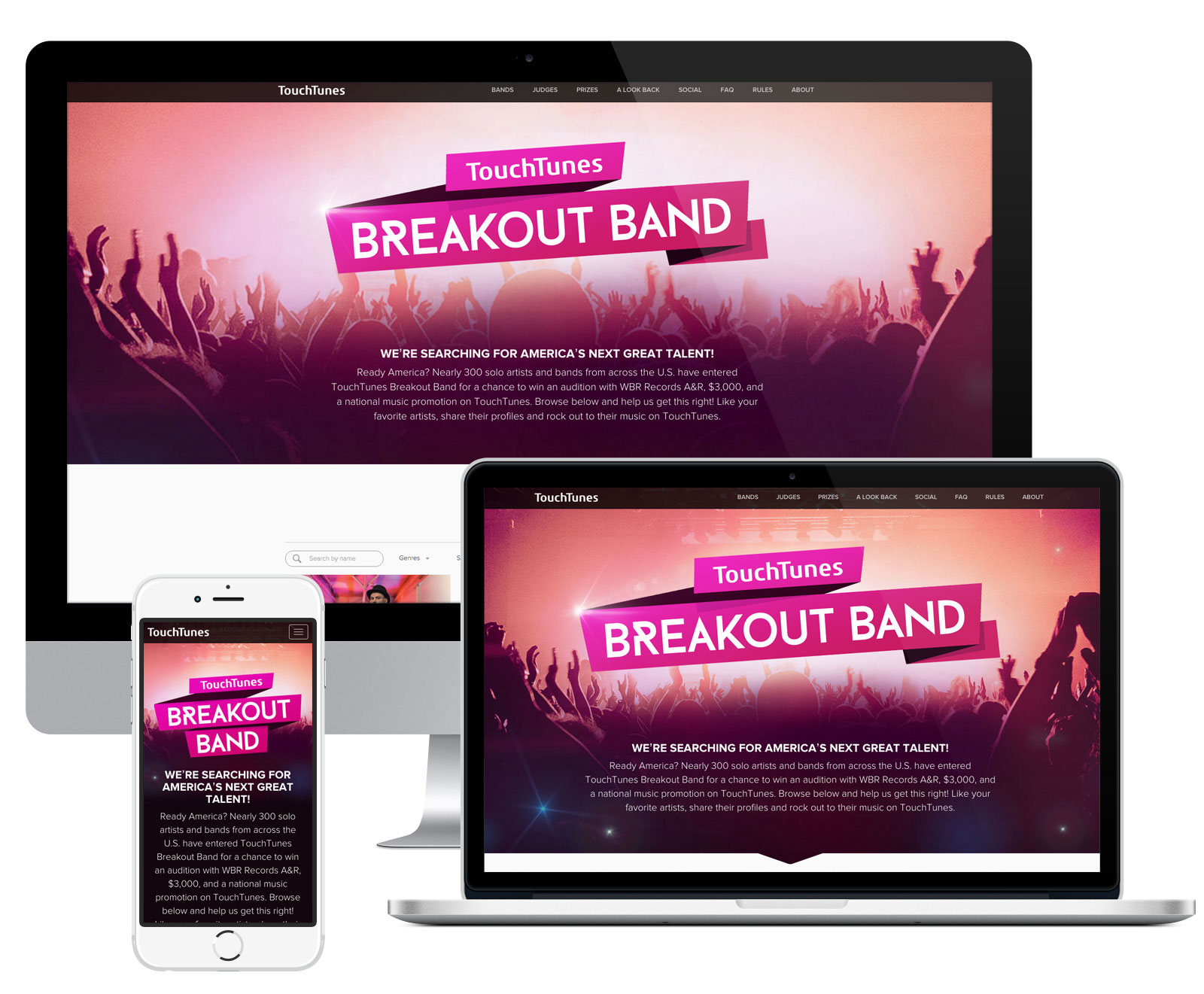 Our largest site build to date. A custom Wordpress build which features over 300 bands. Custom functionality out the wazoo on this one - which featured voting, audio player, AJAX navigation, custom search functionality, user adjustable layouts, and more. We knew the sites traffic volume would be high so we hardened our build with the Roots Wordpress stack and leveraged Amazon S3's CDN asset serving. The site currently sees hundreds of thousands of unique visitors monthly and handles the traffic flawlessly.
Check out this bad boy in action.