American Museum of Natural History
Lazers was contacted to work on a fun interactive banner project for the American Museum of Natural History — we jumped on it. The project required magnifying glass functionality over a slick illustration by artist Kyle Platts.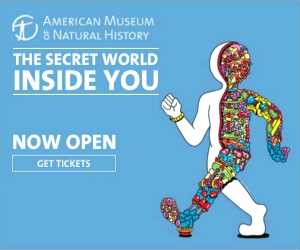 The magnifying glass functionality was built as a jQuery plugin. The circle masks out a larger image of the illustration and pans it depending on where the cursor is. The math got complicated quickly on this but we always welcome challenges and look forward to providing a solution.